Main content starts here, tab to start navigating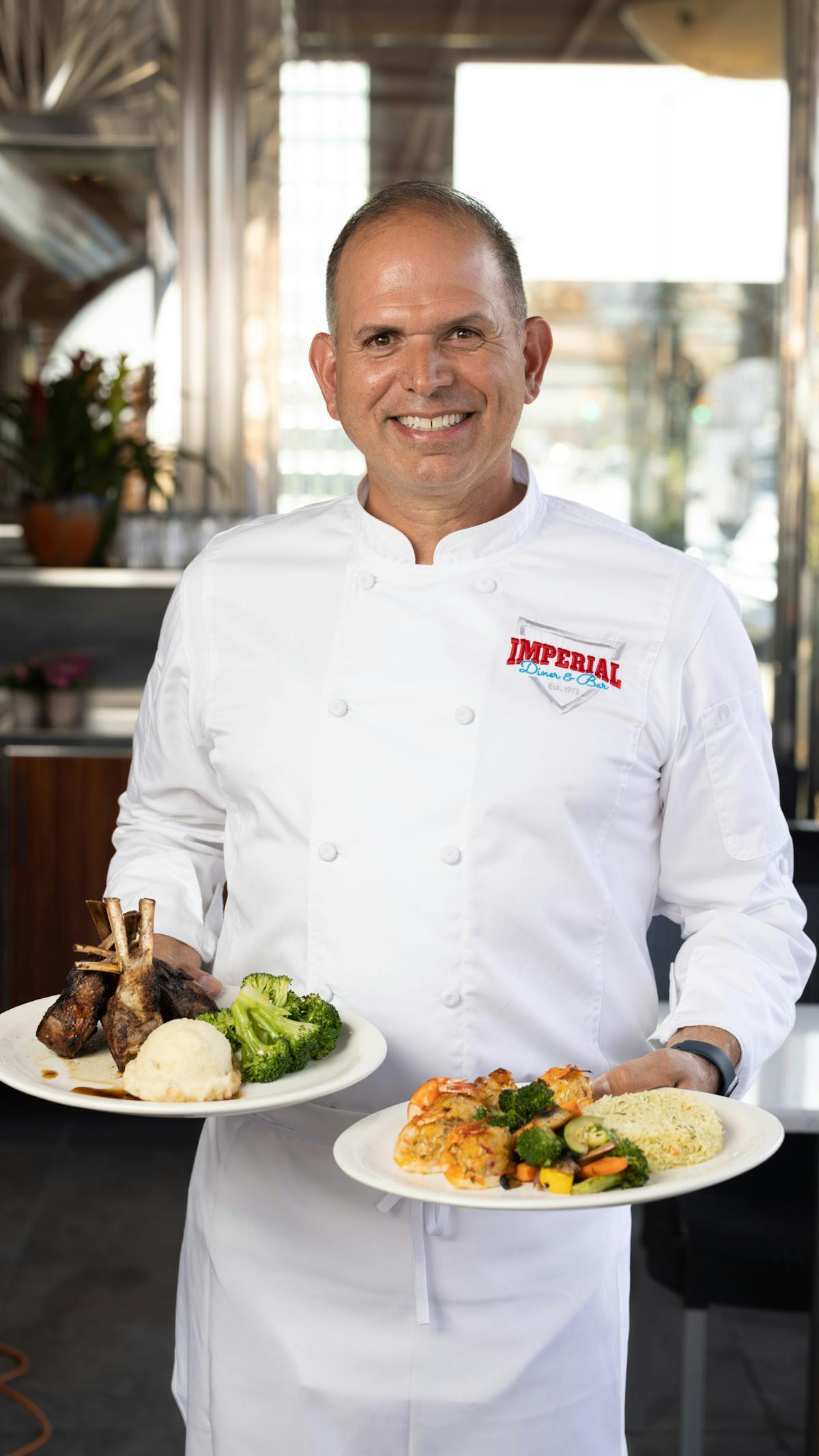 Basil (Billy) Moustakas
Executive Chef & Owner
Executive Chef and Owner Billy Moustakas, a lifelong resident of Freeport and the south shore, has been an integral part of the Imperial Diner story since its inception.
His parents, who emigrated from Greece, founded the diner in 1972. Upon the untimely death of his father, Billy was plunged into the family business during high school, helping his mother keep things afloat while concurrently earning a degree from the prestigious Culinary Institute of America in Hyde Park.
After a stint as sauté chef at the Garden City Hotel, Billy immersed himself in "all things Imperial Diner," applying best practices to every part of the business – the goal being to give nothing but the best to his customers.
He has grown the footprint of the diner over the years, significantly elevating everything from the décor to emphasizing quality ingredients and "scratch cooking" (i.e., homemade), traits that has long distinguished Imperial Diner from its competitors.
He and his sister Lana recently celebrated the 50th anniversary of the business, and they look forward to continuously improving all aspects of the customer experience during the next 50!